Cosmetic Surgery in Turkey
Empowering Choices: Breast Size and Cosmetic Surgery in Turkey
The desire for a specific breast size has been a longstanding aspiration for many women worldwide. Cosmetic surgery, particularly breast augmentation, has provided a pathway for women to realize their aesthetic goals. Turkey has risen to prominence as a leading destination for cosmetic surgeries, including breast augmentation. In this article, we explore the complex relationship between women's desires for breast size and Turkey's popularity in the field of cosmetic surgery.
The Desire for Breast Size
a. Aesthetic Preferences: Beauty standards have evolved over time, influencing women's perceptions of an ideal breast size.
b. Self-Confidence: For many women, achieving their desired breast size can lead to increased self-confidence and improved body image.
c. Personal Choice: Decisions regarding breast size are deeply personal and reflect individual preferences and goals.
Cosmetic Surgery and Breast Augmentation
a. Breast Augmentation: This procedure involves enhancing breast size and shape through the use of implants, providing a tailored solution to meet a woman's aesthetic desires.
b. Surgical Advancements: Ongoing advancements in breast augmentation techniques and materials have made the procedure safer and more customizable.
Turkey's Popularity in Cosmetic Surgery
a. Medical Expertise: Turkish plastic surgeons are renowned for their skill and expertise in breast augmentation and other cosmetic procedures.
b. Modern Facilities: State-of-the-art clinics and hospitals equipped with advanced technology ensure high-quality care.
c. Cost-Effective Solutions: Turkey offers competitive pricing for cosmetic surgeries, making them accessible to a global patient base.
d. Comprehensive Packages: Medical tourism providers in Turkey often offer comprehensive packages that include the procedure, accommodation, transportation, and cultural experiences.
Cultural Sensitivity
a. Cultural Norms: Turkey embraces diverse cultural norms and preferences, ensuring that women's choices regarding breast size are respected.
b. Patient-Centered Care: Turkish healthcare providers prioritize patient comfort and satisfaction throughout the cosmetic surgery journey.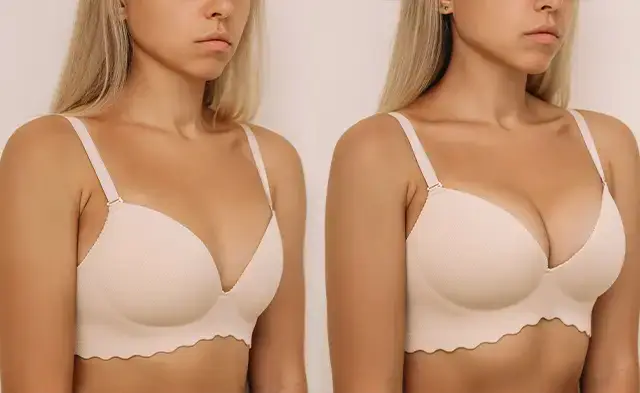 Empowerment and Self-Expression
a. The decision to undergo breast augmentation is a form of self-expression and empowerment, allowing women to take control of their bodies and aesthetic choices.
b. Personal Fulfillment: Achieving one's desired breast size can lead to a sense of personal fulfillment and contentment.
A Holistic Experience
a. Combining Health and Culture: Choosing Turkey for breast augmentation surgery allows patients to experience not only health but also culture.
Fill out the form here to achieve your dreams with Medproper.
You can find some frequently asked questions about cosmetic surgery below!
What Is Cosmetic Surgery?
Cosmetic surgery, also known as plastic surgery, is a medical specialty that focuses on improving a person's appearance through surgical procedures. It includes various treatments such as breast augmentation, rhinoplasty (nose job), liposuction, and facelifts.
Is Cosmetic Surgery Safe?
Cosmetic surgery can be safe when performed by a qualified and experienced surgeon in an accredited facility. However, like any surgical procedure, there are risks involved, such as infection, scarring, and anesthesia-related complications. It's crucial to thoroughly research your surgeon and discuss potential risks and benefits before undergoing any cosmetic surgery.
How Much Does Cosmetic Surgery Cost?
The cost of cosmetic surgery varies significantly depending on the type of procedure, the surgeon's expertise, the location of the clinic, and other factors. On average, cosmetic surgery procedures can range from a few thousand dollars to tens of thousands of dollars. It's essential to obtain cost estimates from multiple surgeons and consider all associated expenses, including pre-operative and post-operative care.
Check out our breast enlargement package now to take advantage of our advantageous prices.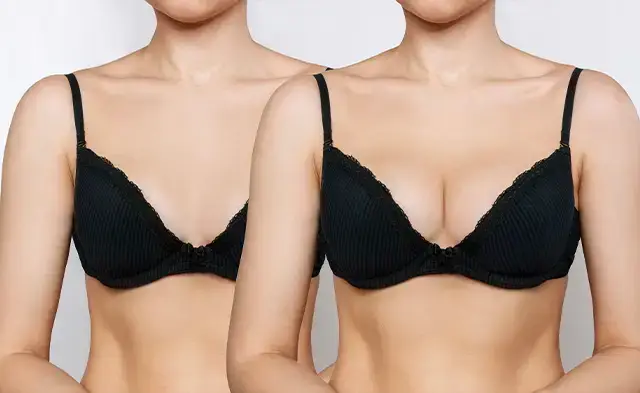 What Is The Recovery Time For Cosmetic Surgery?
The recovery time for cosmetic surgery varies based on the specific procedure and individual factors. In general, most patients can expect some swelling, bruising, and discomfort immediately after surgery. Recovery times can range from a few days for minimally invasive procedures to several weeks for more extensive surgeries. Your surgeon will provide you with detailed post-operative instructions to help you manage your recovery effectively.


Having a certain breast size is a great desire for many women. Cosmetic surgery is a great way to realize aesthetic goals.